---
Guenevere's Galley
Pressure Cooker Recipes
Bar-B-Q Spareribs
---
---
WARNING
PLEASE, make sure you read and understand the safety directions that came with your pressure cooker, BEFORE using it!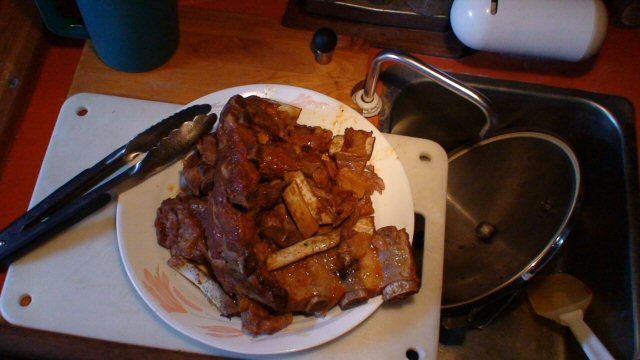 Ingredients:
3# Spareribs
12 oz. Cola
12 oz. Ketchup
½ onion, chopped
1 tea. Garlic powder
a touch of liquid smoke if you have it (we can not find in Mexico!)
Directions:
Mix liquid ingredients and seasonings in pressure cooker.
Add ribs on top. Cover and bring up to pressure.
Cook approximately 20 to 25 minutes