---
Guenevere's Galley

---
---
Welcome to the top page of our Galley area. From here, you can access a number of areas all dealing with our galley. We have pages on receips, equipment, and problems we have encountered along the way. We hope you find this area informative and helpful.


Before you get started looking at all of the items on our pages, we would like to let you know something about this subject . We need to remind you that, hay, we live aboard a 27 foot sail boat! So, don't look here for any microwave recipes, you won't find any ;-) You will also not find anything that we have not tried and liked.

During your viewing of the site, you might find links to places you can purchase something we use and like. If you use that link and decide to purchase the item, we thank you, we do get a few cents for the purchase. If you do not purchase the item, no problem. At least you do get to see it and get another description beside the one we provide.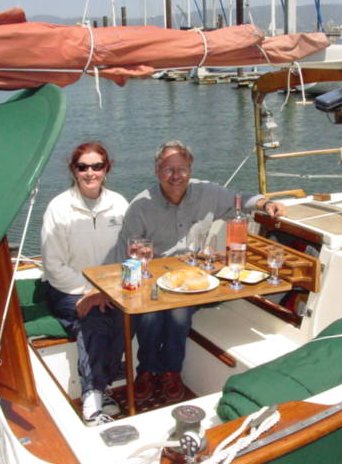 Please have fun and we hope we can help you in some way!