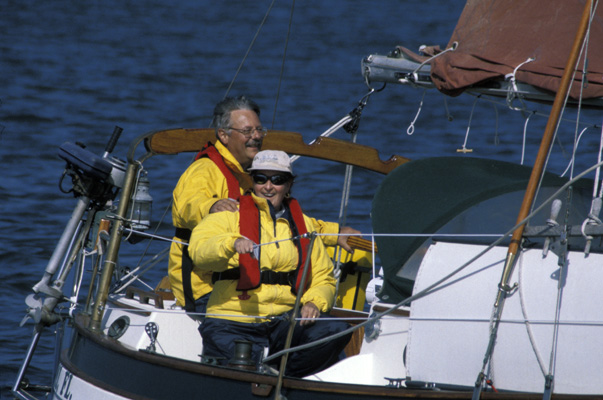 That's us in the cockpit.

Jerry Powlas took this photo at the Northern Cal. Nor'Sea get together, during the photo shoot for the Nov/Dec 02 Issue of Good Old Boat.
Guenevere's Adventures
Short Hops

---
---
In this area you will find our local, San Francisco Bay area cruising. We will post them as we take them. As it says, our "Short Hops"
Short Hop #3. Labor Day 2002 sail to Half Moon Bay
Short Hop #2. Forth of July 2002 outing to Richardsons Bay & Treasure Island
Short Hop #1. The Nor'Sea Get-Together we attended April 20, 2002 at the Oakland Yacht Club