---
Half Moon Bay
Cruise in with the San Jose Sailing Club
August & September 2002
---
Note: Click on any photo for a larger view, then use your browser "back" button to return to this page.
On Labor Day 2002 we made a "Short Hop" on out under the Golden Gate and down the coast to Half Moon Bay. We are members of the San Jose Sailing Club, and they were having a "Cruise In" there also. It is always GREAT fun to get together with all of the boaters and talk about it!
We have put a small photo album of the trip here on this page for you to look at.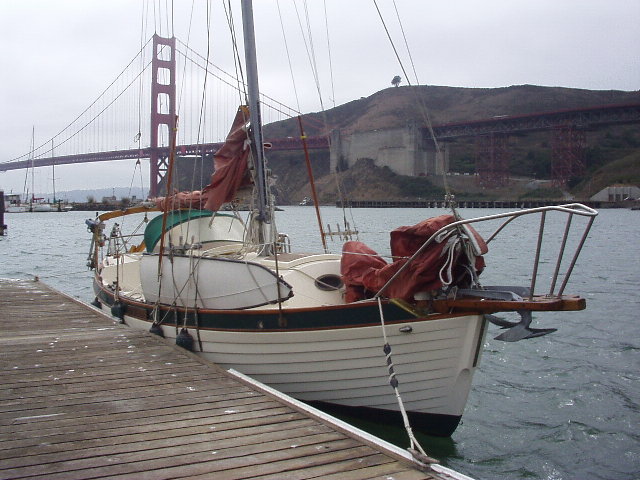 We departed our marina on Thursday August 29. We motored and sailed over to the Presidio Yacht Club in Horseshoe Bay Harbor. It's just inside the Bay below the North Tower as you can see by this photo. We spent the night at the guest dock so we could sleep in and still slip out "Under The Bridge" at 0700.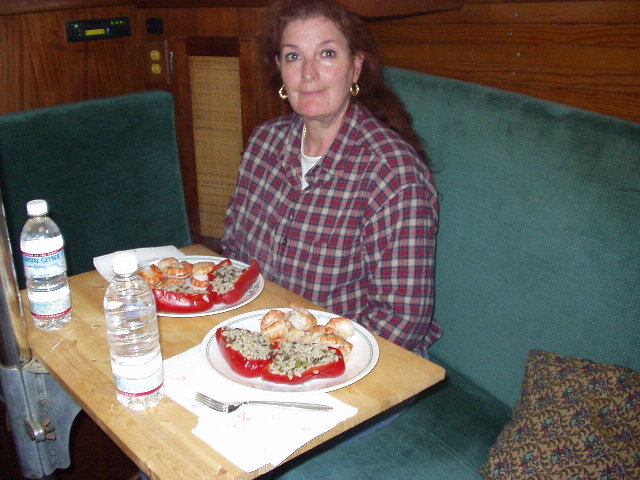 Jill made us a GREAT dinner of fresh Shrimp Scampi & Stuffed red peppers. Now this is the way to cruise!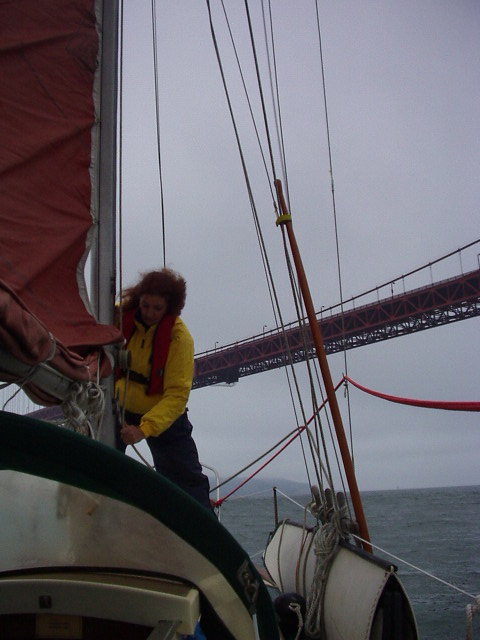 The morning of August 30, Jill set the main and we caught the tide out.............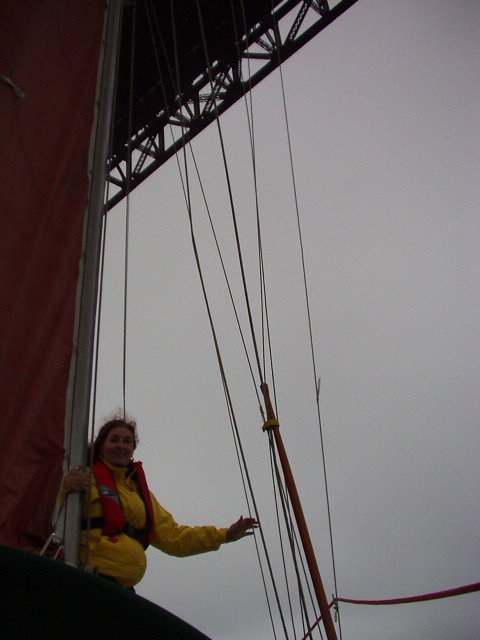 under the GG.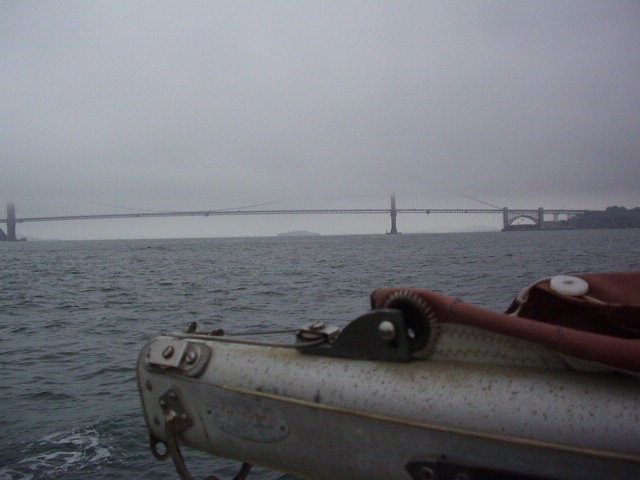 That's the Gate, in the fog astern of us. We are heading for marker #2.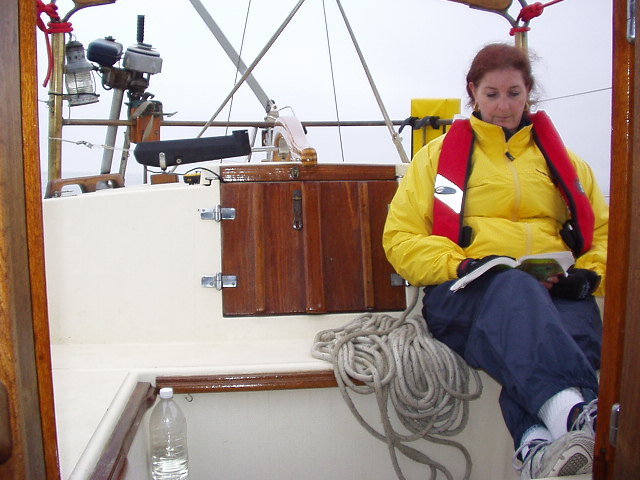 For some time we had NO wind at all. This is Jill hard at work taking the watch.
The radar came in handy in the fog.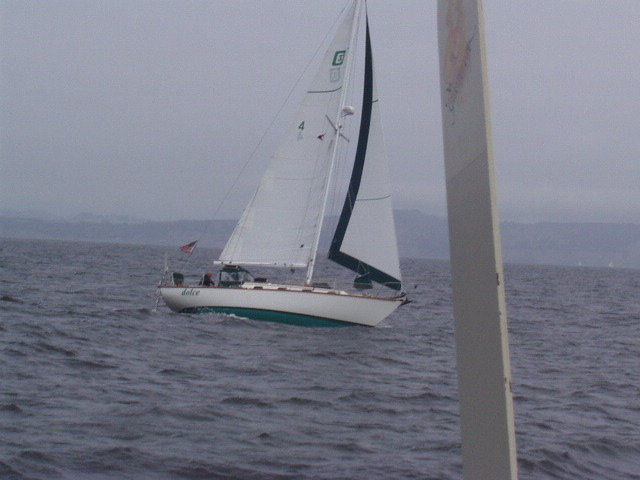 After we caught some wind, we saw a few other boats on the way.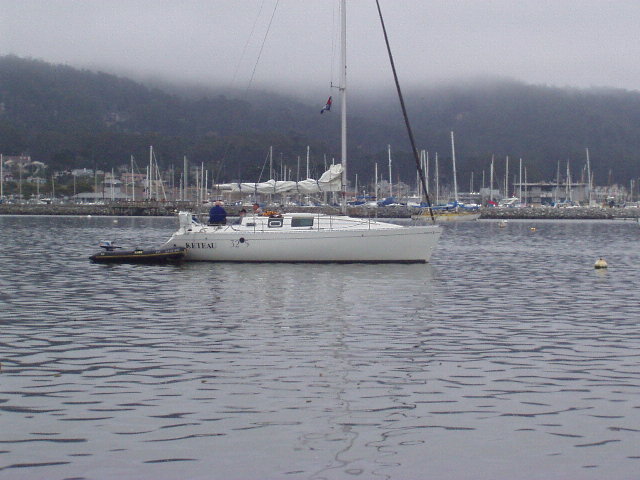 When we arrived in Half Moon Bay, KETEAU was already there at anchor.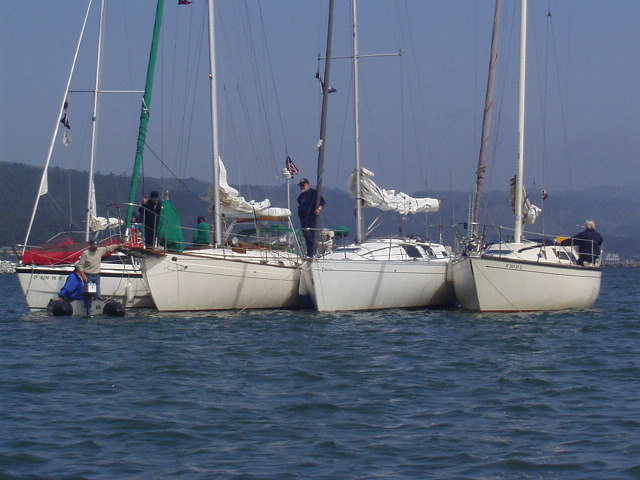 Shortly, other SJSC members came into the harbor and rafted up.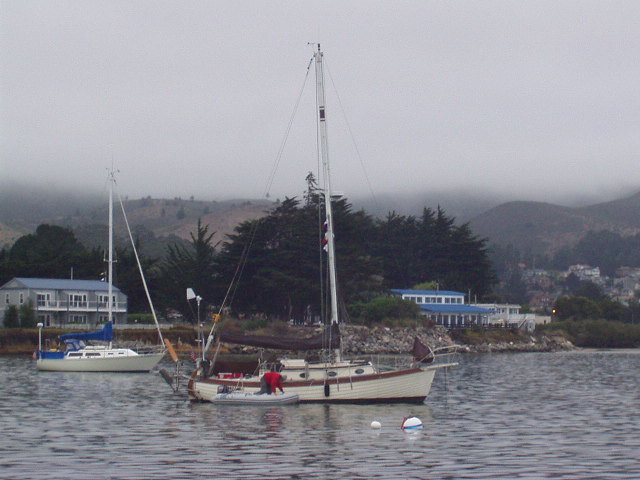 Gary & Mari Campbell were also already there at anchor.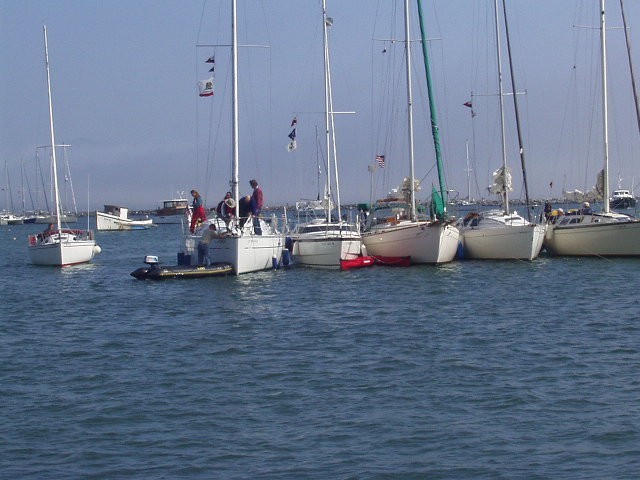 More SJSC boats joined the raft!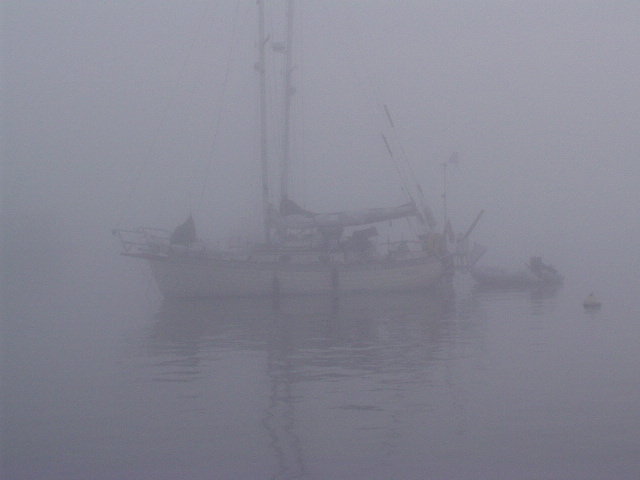 The next morning (Sept. 1) we woke up to the normal Half Moon Bay weather! This shot was taken about 7 AM.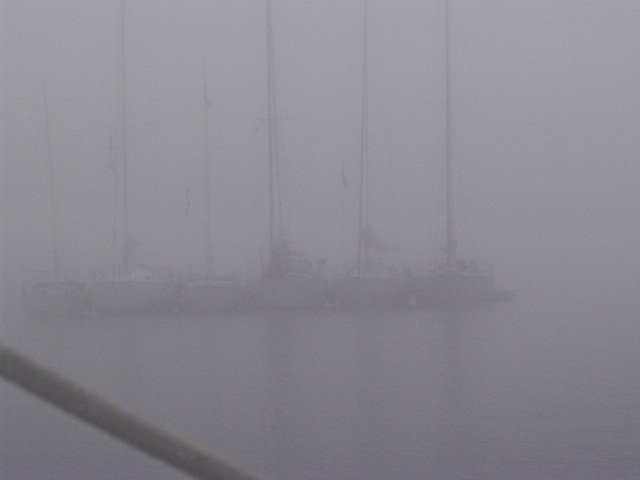 This was the raft at about the same time.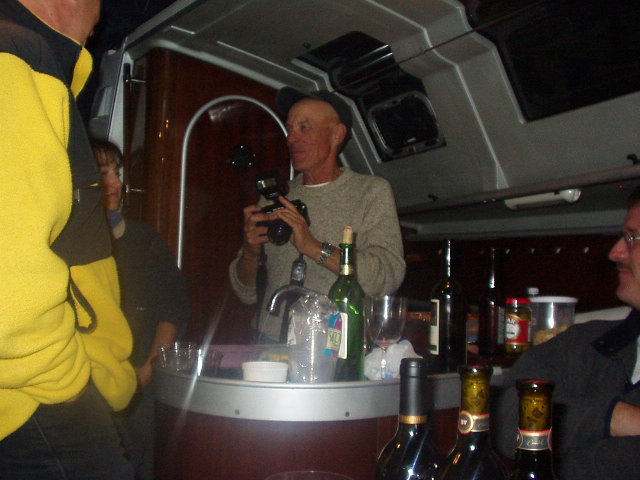 We had a warm welcome aboard Kateau for a potluck meal.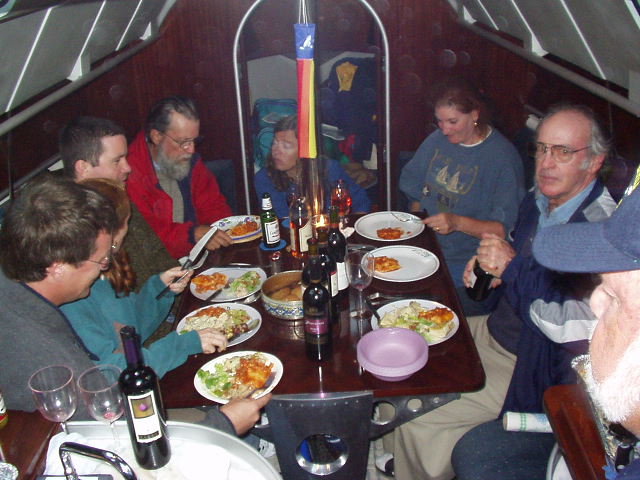 Lots of good food and wonderful company. Tall tales a plenty!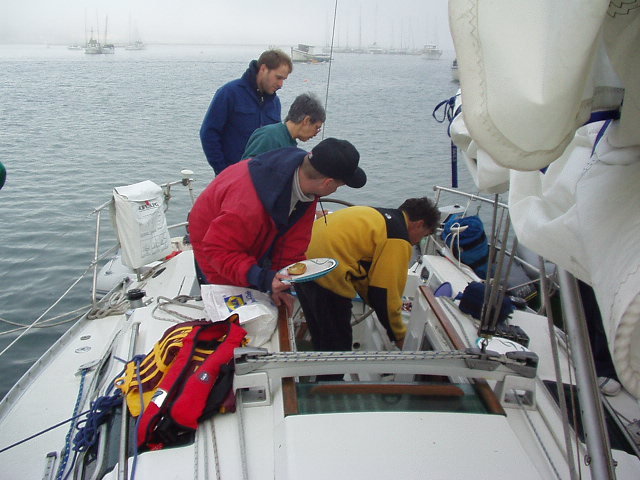 More food was served in the cockpit, as everyone couldn't squeeze down below.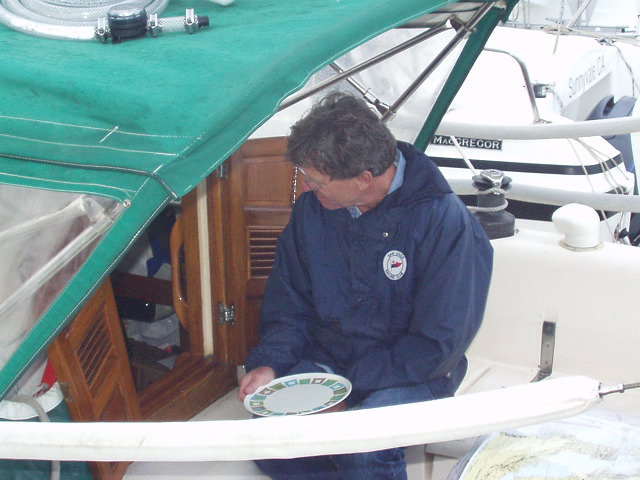 Jeff Olmstead checking out the party below.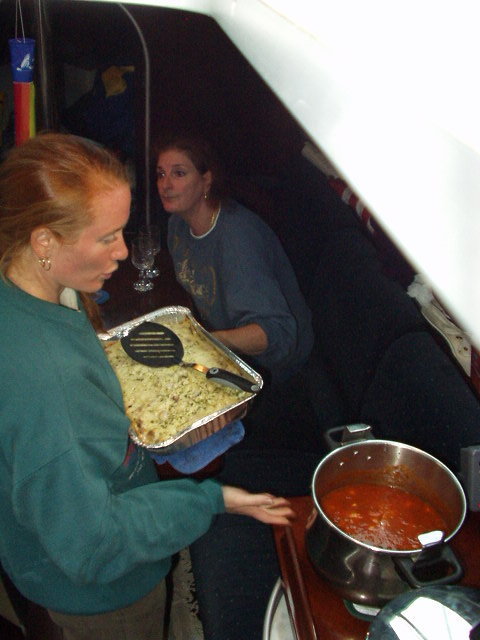 These boaters are FANTASTIC cooks too!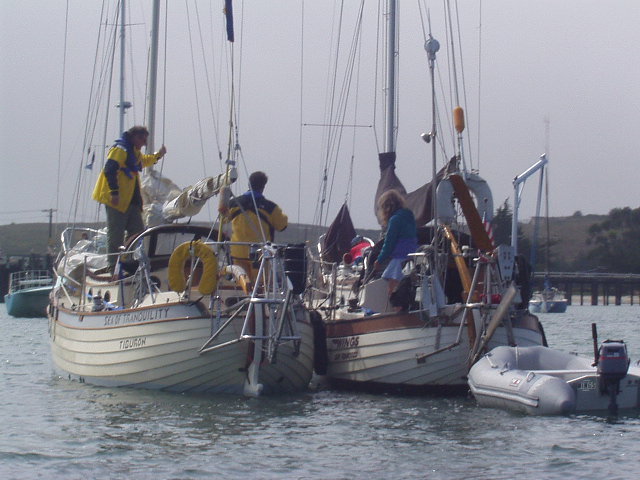 Gary & Mari departing on Monday Sept. 2

George Marcotte, on the right, aboard Sea Of Tranquility, decided to stay awhile longer.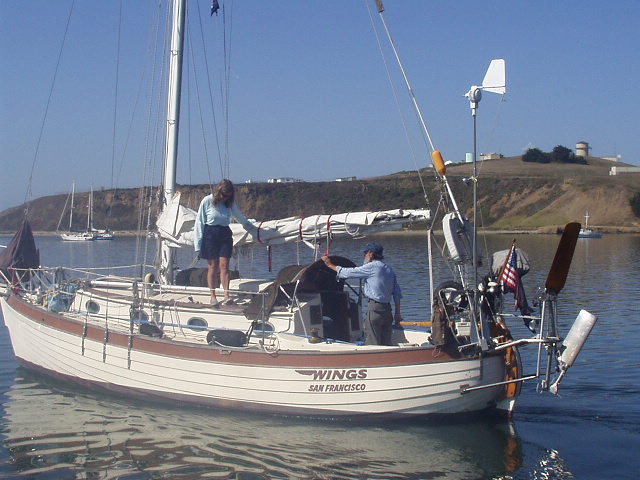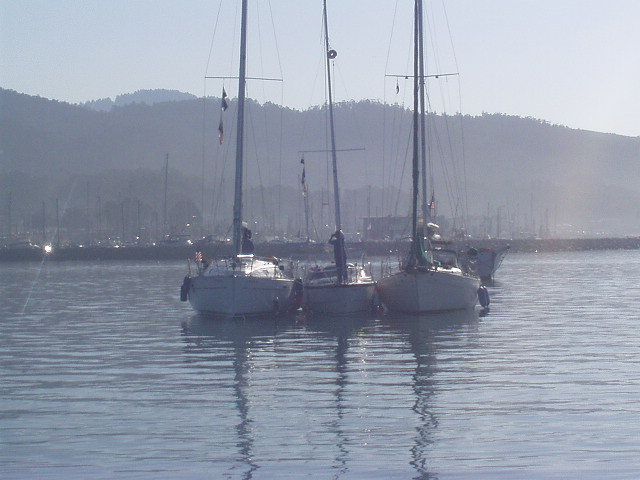 The party breaks up.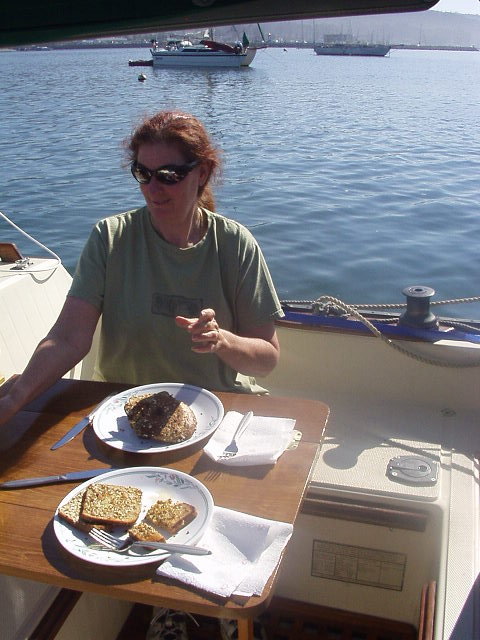 We enjoy breakfast in the cockpit, while watching the parade of boats heading home.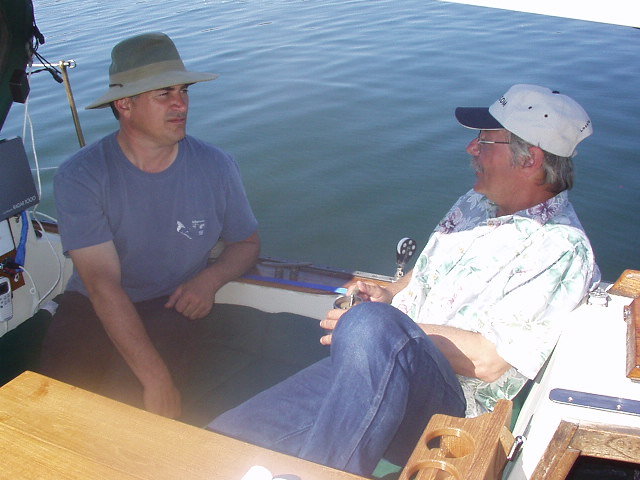 George and Greg in a deep discussion.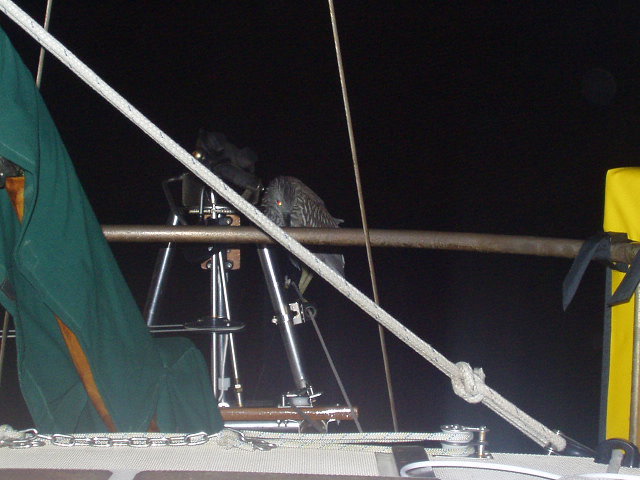 We had a visitor. If you look closely, you will see a gull who came to see what we were up to.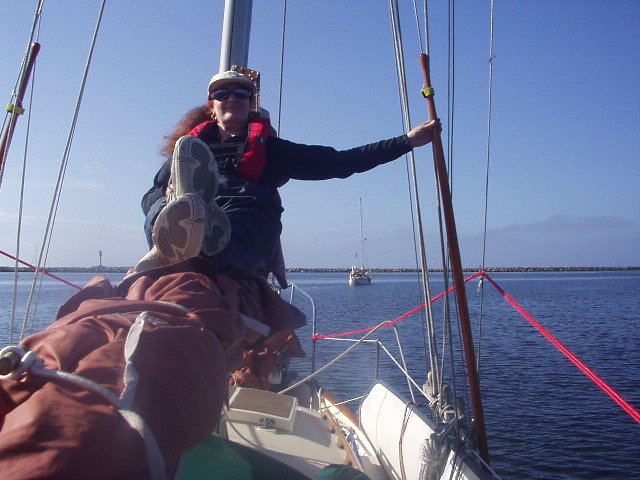 We departed Wednesday with George in the lead.


HMB back to usual, after the holiday rush.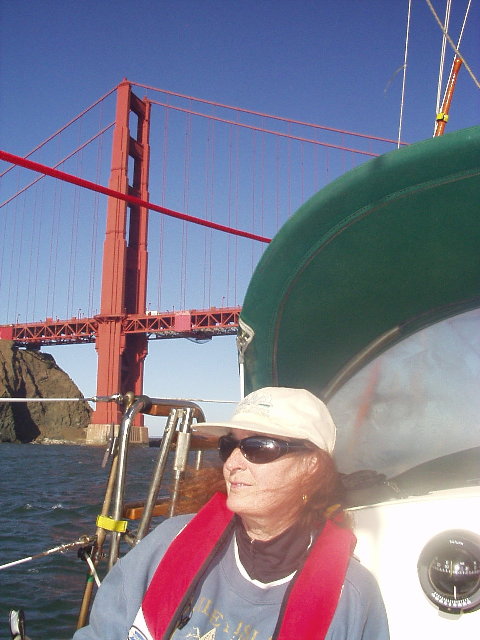 Coming back through the gate, after a rowdy trip home.
We made it from HMB to the GG in one tack.
From HMB to our slip in OC in 9 hours.