---
Custom Search
---
---
Guenevere's Cruising Preparations Pages
---
---
Welcome to our Nor'Sea 27 Cruising Preparations page!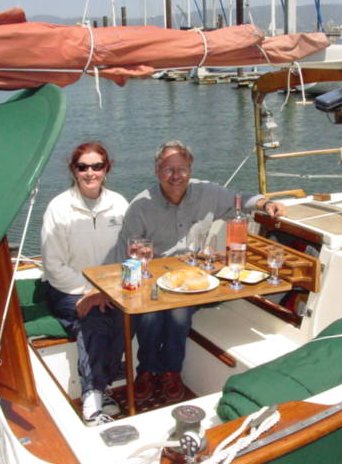 That's us in the cockpit. Bob Eeg took this photo at the Northern Cal. Nor'Sea get together in April 02.
We lived aboard Guenevere, our Nor'Sea 27, in The San Francisco Bay area during our preperations to go cruising.
During our stay in the Bay area, I worked for a major aerospace company.
Our plans...
"Go south till the butter melts, and stay there"
Well, we sort of plan on south and west. Take a look at our "Guenever's Sailing/Cruising pages" to follow us.
---