---
July 4th weekend
July 2002
---
Note: Click on any photo for a larger view, then use your browser "back" button to return to this page.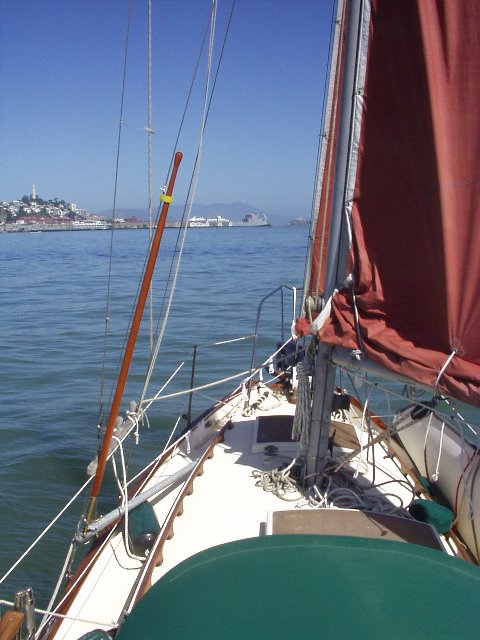 We departed Oyster Cove Marina under light winds. Slowly made our way up the bay.

And across the city front. It's always a nice view!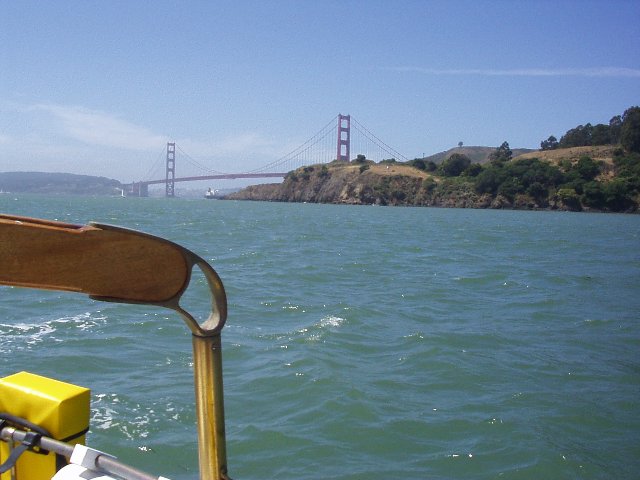 We ran across the Bay, up by the Golden Gate Bridge, to Richardsons Bay, by Sau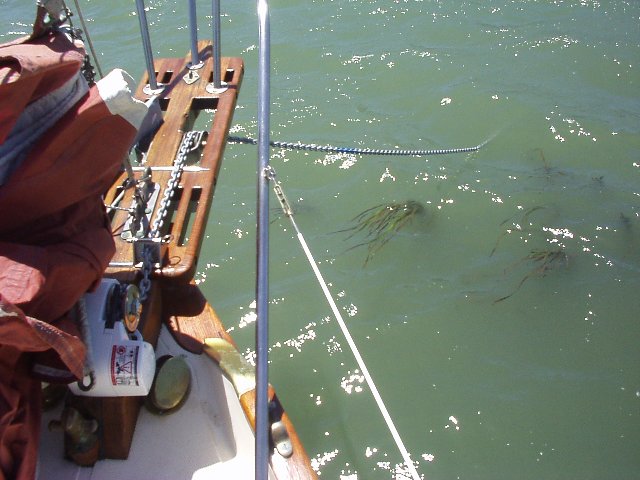 We dropped the hook in about 10 foot of water.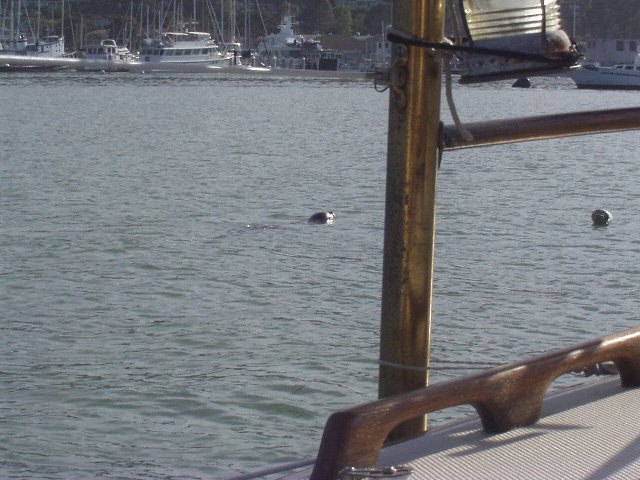 Jill was very happy. This nice neighbor stopped by to take a look at us.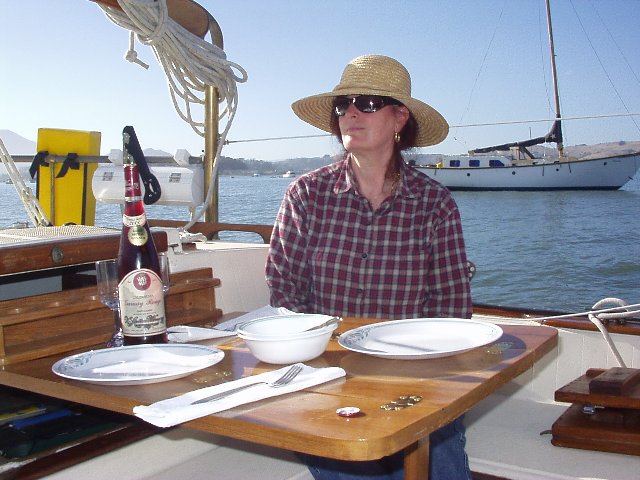 In the late afternoon we set up the cockpit table. We had a GREAT anniversary dinner of fresh Salmon with a drop of our favorite wine! All in all, it was a GREAT day.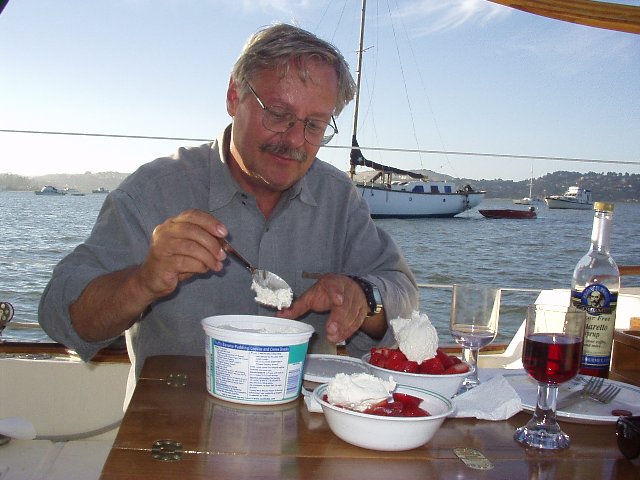 Then we had some strawberries with sugar free Amaretto and cool whip on them. WOW was it wonderful!

The parade of boats coming in and out of the bay provided us with fun boat watching.


This is a panorama of the view from Guenevere's cockpit. On the left is the entrance to the bay and on the right is all the way at the back of the bay.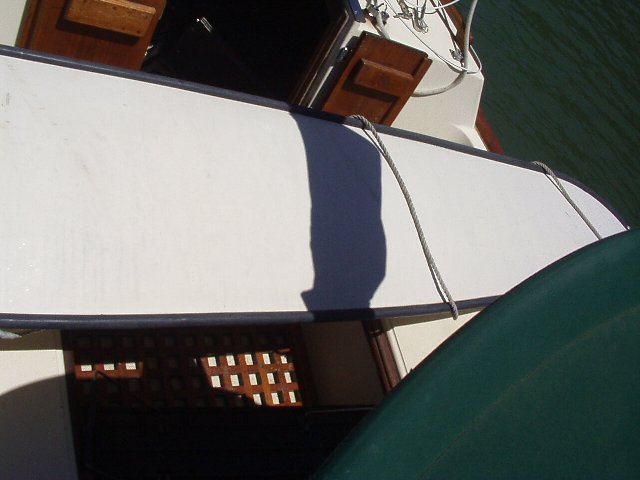 The next morning we moved over to Angel Island. This is the setup of our Portaboat across the cockpit.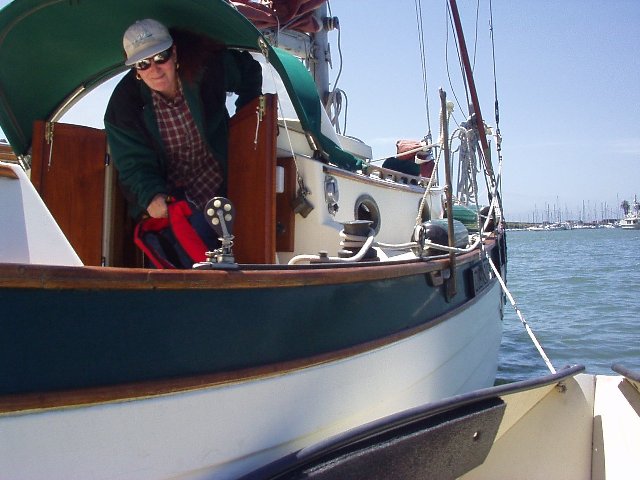 Here comes Jill, ready for a dink ride to the beach for some sight seeing.

Once the dink was out and about we took these photos of Guen, resting on the hook.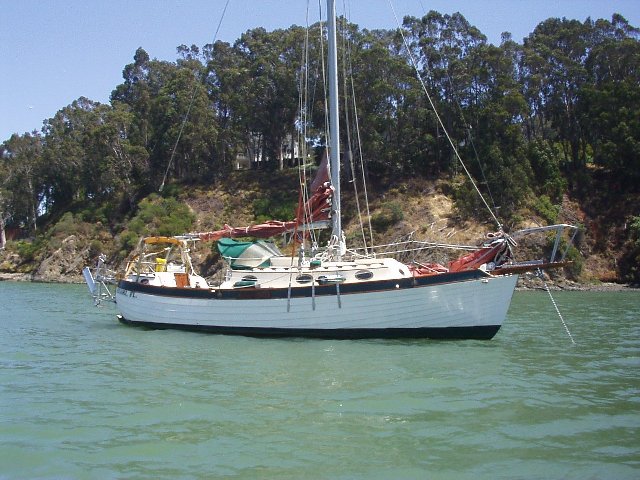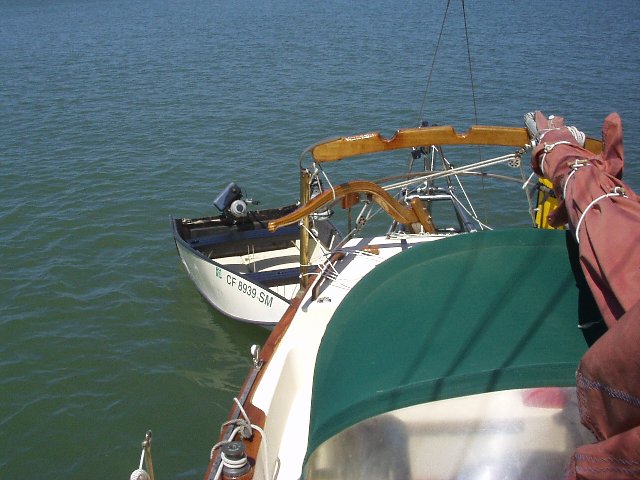 We tied off the dink "Lance-a-little" at the stern.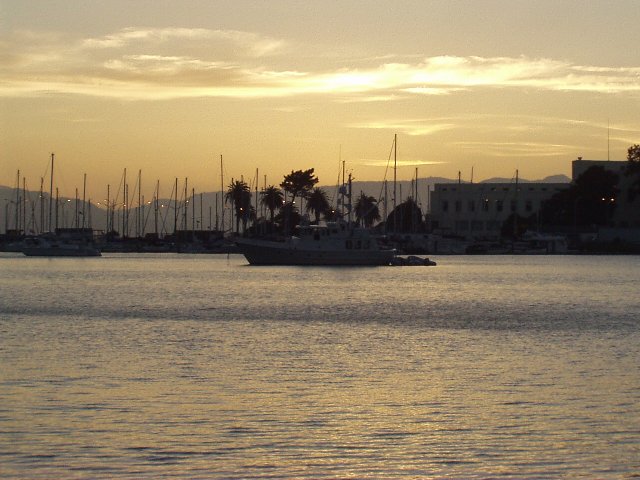 Ahhhhhhhh another fine sunset!
The next morning, we were off early, so we could get back before the wind came up at our marina.