---
NorCal Nor'Sea Get-Together
April 2002
---
Note: Click on any photo for a larger view, then use your browsers "back" button to return to this page.
In late April of 2002 every year, during the Pacific Sail Expo, We have a Nor'Sea get-together. It's a lot of fun and we often have a lot of Nor'Sea boats sail in. Since it was started by Mari (Momma Nor'Sea) and Gary Campbell it has been held at the Oakland Yacht Club (OYC). This year the club was already booked so Mari & Gary held the dinner at their house. They live within walking distance of OYC.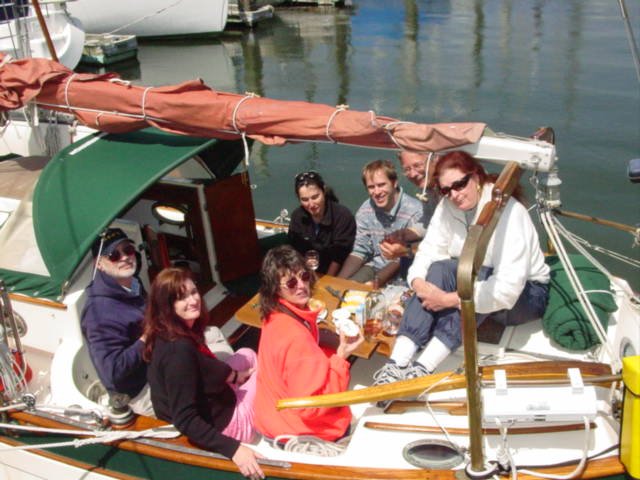 Jill and I sailed in to OYC a few days before. The day of the get-together we went sailing for a time then returned to the OYC guest dock for some snacks with others.

An event this year was a visit by this boat. Plume, was just delivered a week earlier! What a treat that she was able to come out to play with the rest of our boats!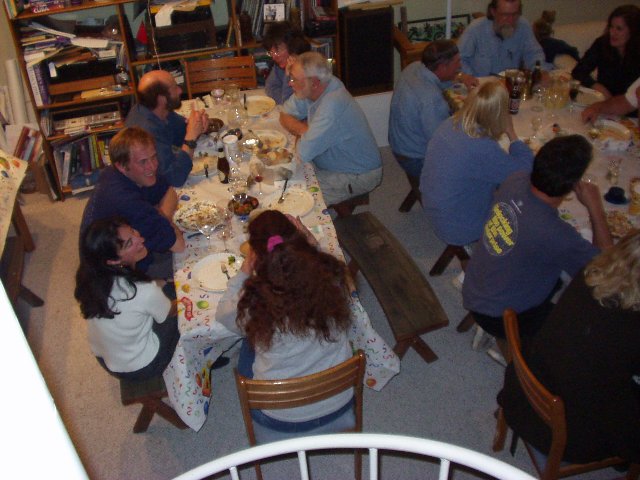 This is a view of the group having a sit down dinner at Gary & Mari's house. It was great fun with a lot of stories about all the boats!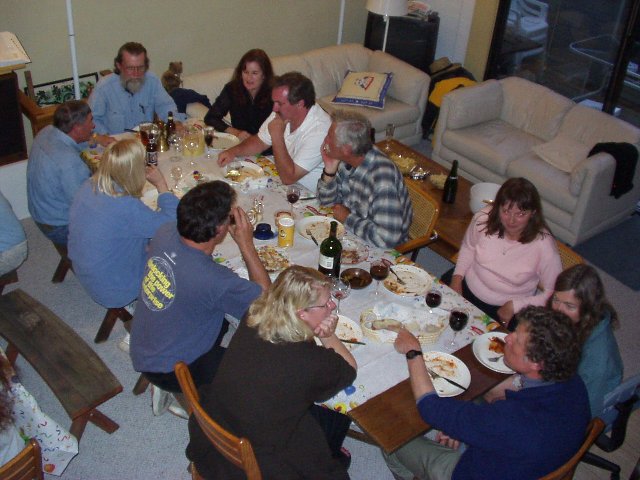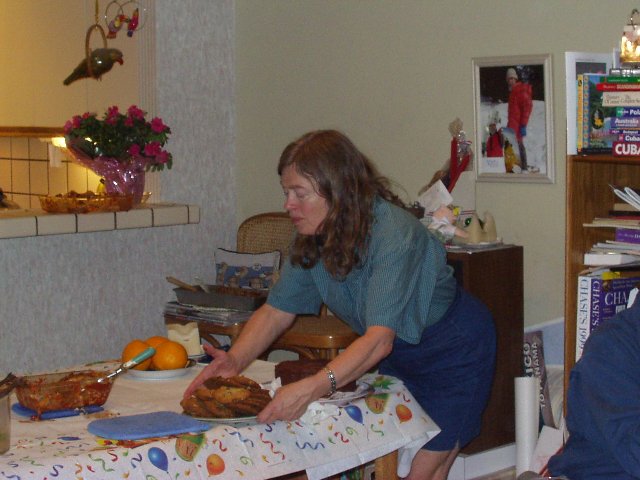 Mari is a GREAT host!!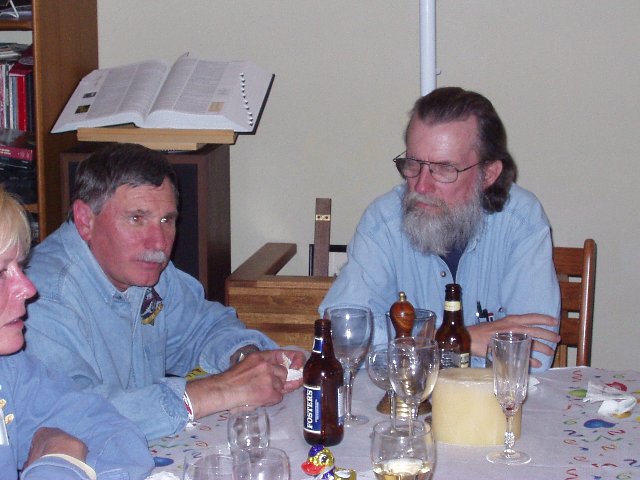 And Gary is a never ending source for sailing stories.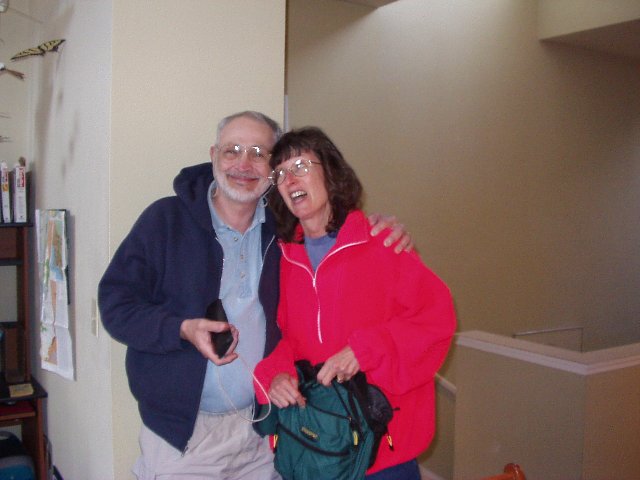 Karen and Jerry, the editors of Good Old Boat joined us to gather info for an article they are planning on doing about the Nor'Sea. We expect to see it in print late in 2002.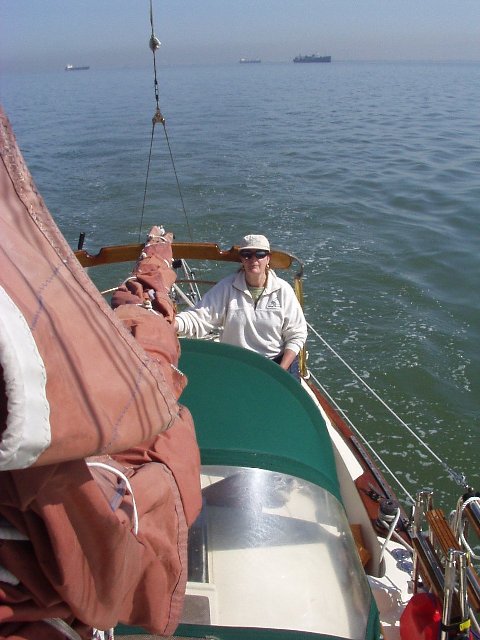 Jill took the helm and got us safely home at the end of a fun week!