---
---
---
A new Stove for Guenevere
We Installed a new Force 10
in place of an Origo 4000 Cook Top
---
Note:
Click on any image to see a larger view, then use your browser "Back" button to return to this page.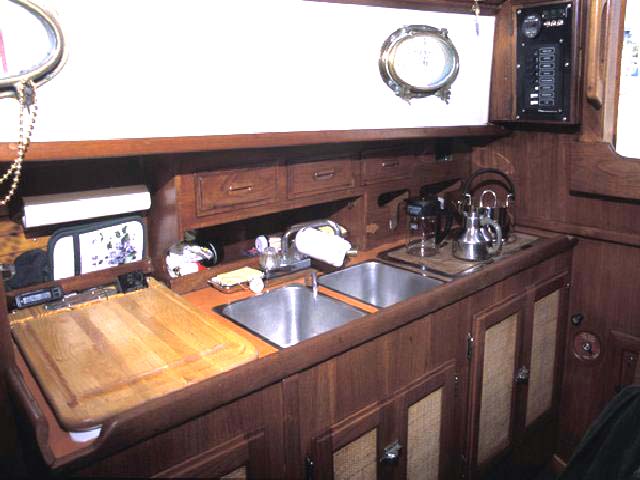 This is the way our galley looked before we started. You can see the Origo cook top on the right. We had storage below it.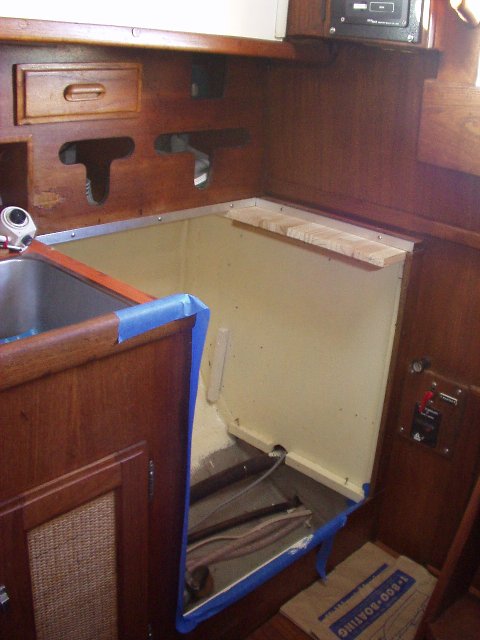 This is how it looked after I removed the cabinet doors, and cut away the top cross member. SCARY to cut on your teak.
This also shows the bottom shelf of the locker taken out.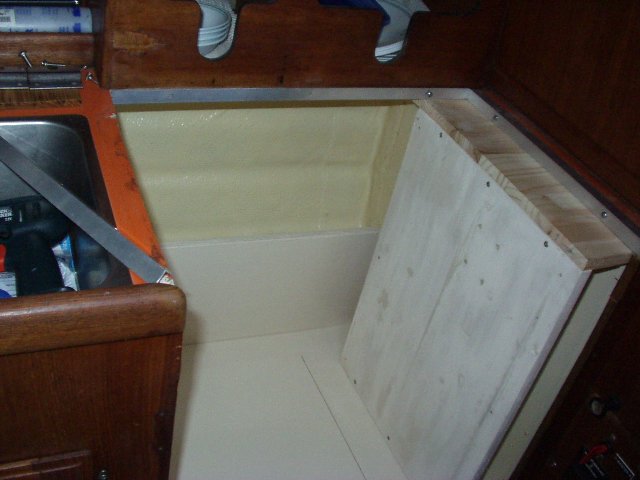 I had to add a bit of wood along the aft end, then another board to act as the aft wall side mount for the oven.

This is a view of the cutout as I applied a coat of primer to all wood.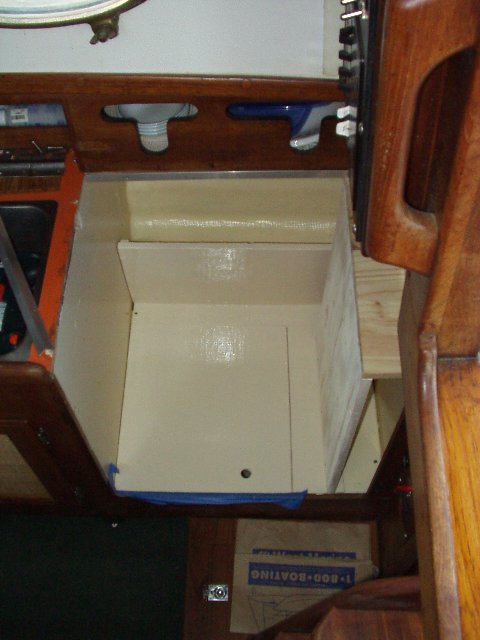 A view looking into the area that the new stove will live in. There are storage cubbies for plates and bowls over the area, so the stove could not be set all the way back to the hull side. So, to take advantage of the space, we mounted a board across the back. This now becomes storage space for pots and pans!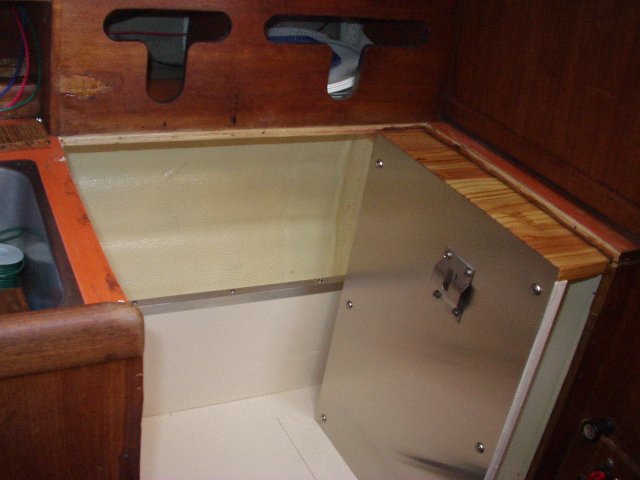 Here you can see the stainless steel sides I put in, and the metal trim on the top of the storage board. We also plan to put a screen cloth that will fasten to the front of the board and the underside of the dish cubby. It can be fastened down during bad weather.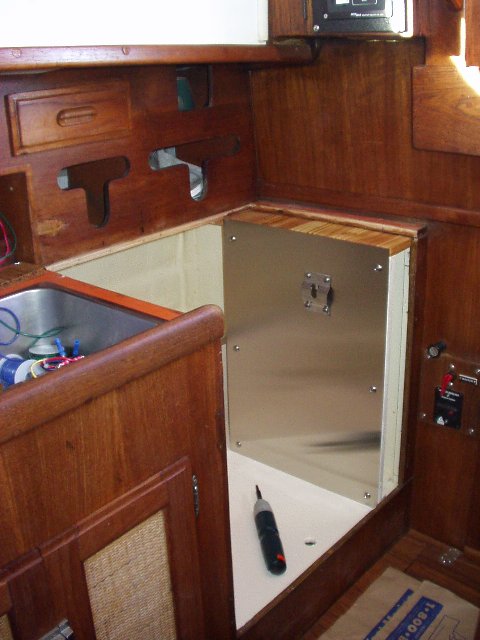 Another view of the stainless sides.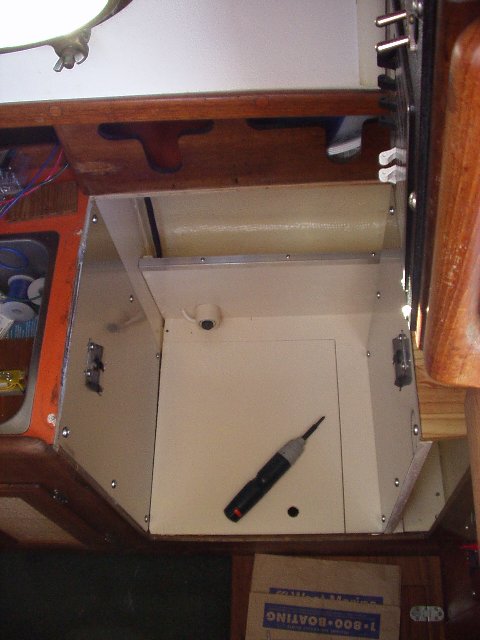 In this shot you can see where I attached the gas sensor. If any propane leaks, it sounds a horn AND shuts the system down.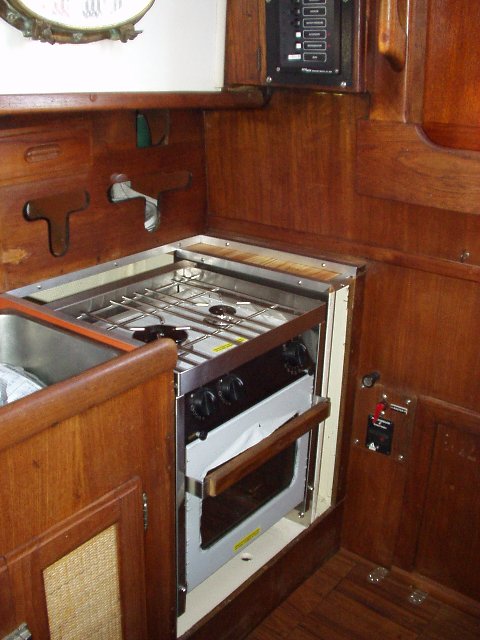 Here is the new stove in place. It still has the protective plastic sheeting on it.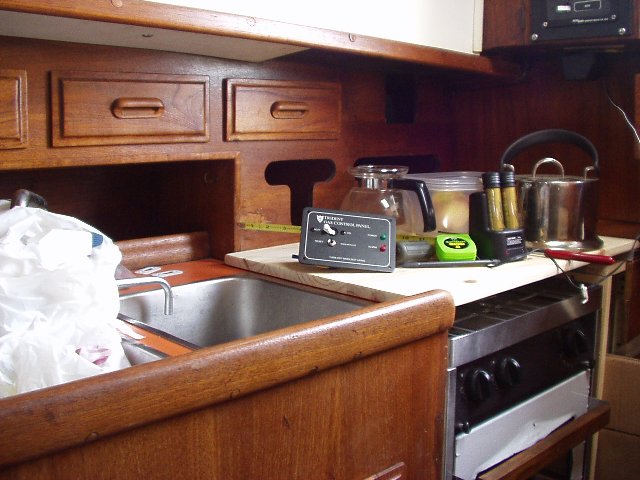 Next, we had to install the electric control and warning system.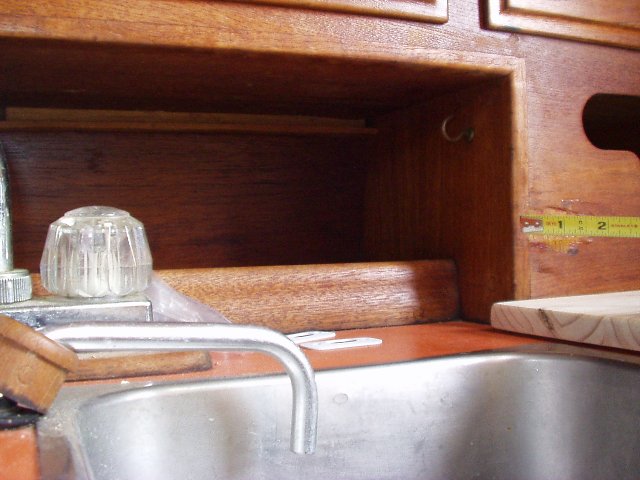 About the only spot we could find was in the back of a small cubbie behind the sinks.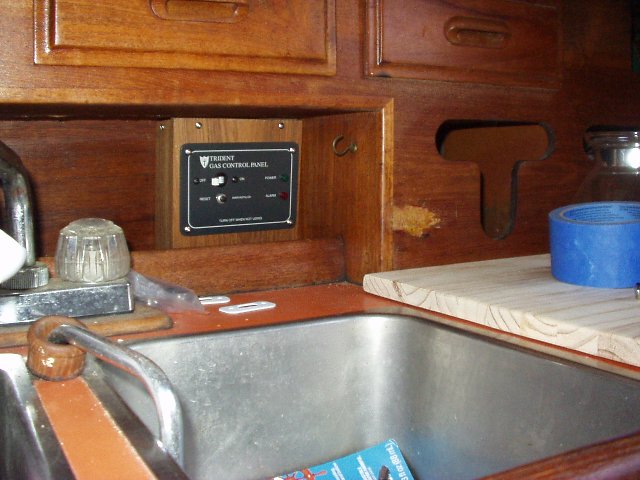 Here it is in place. The oven has a top on it that I also built.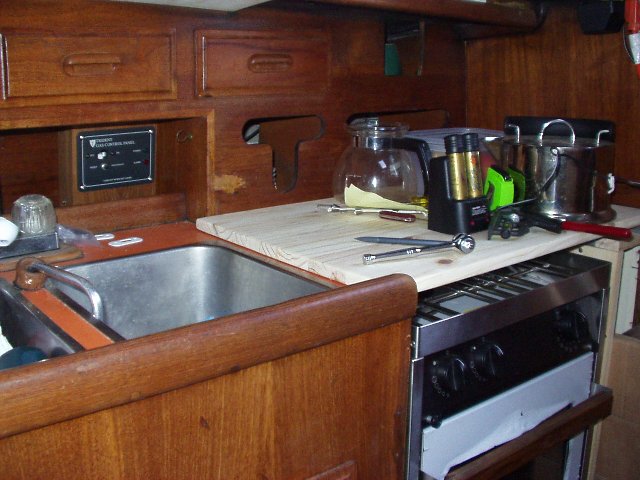 A wider shot of the completed install.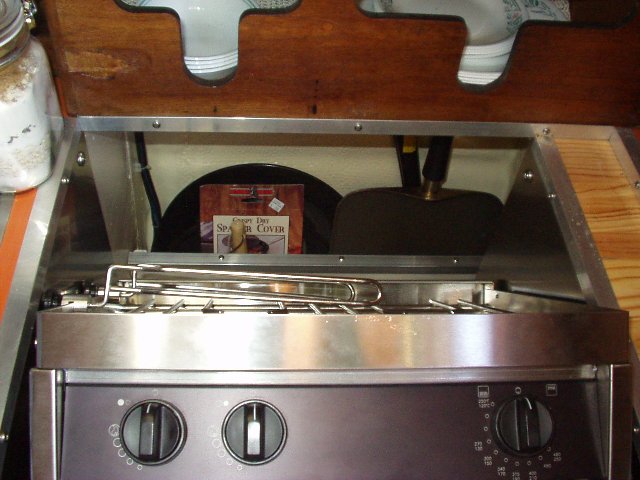 To get to the pots & pans storage, we just swing the stove on it's gimbals and reach over it.
By the way, we do not use the gimbals for cooking.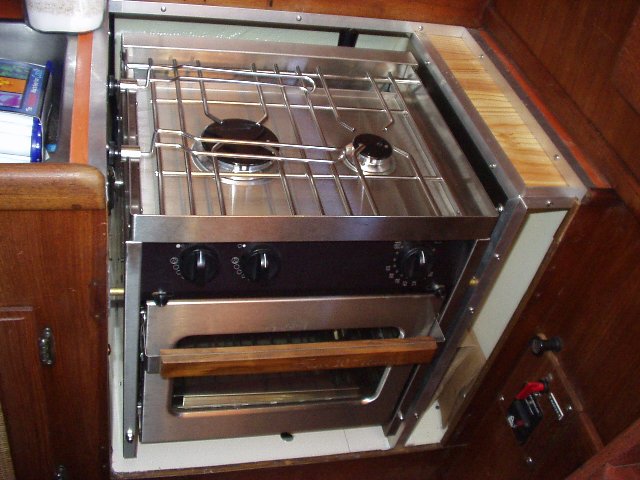 Here it is with the protective plastic sheeting removed.


This is where we placed the propane tank. I first put it on the Monitor wind vane. But that would interfere with a stern anchor.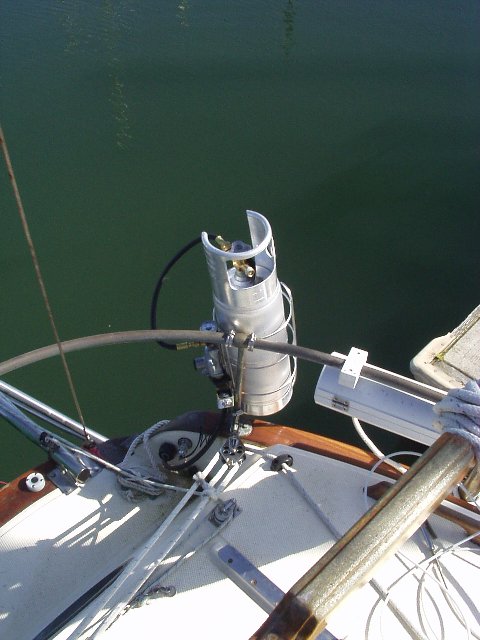 A view looking down on the tank.

This is a wider view. We were given the jar on top by a good friend, Laura Guilfoyle, for Christmas. It's a Bread in Jar.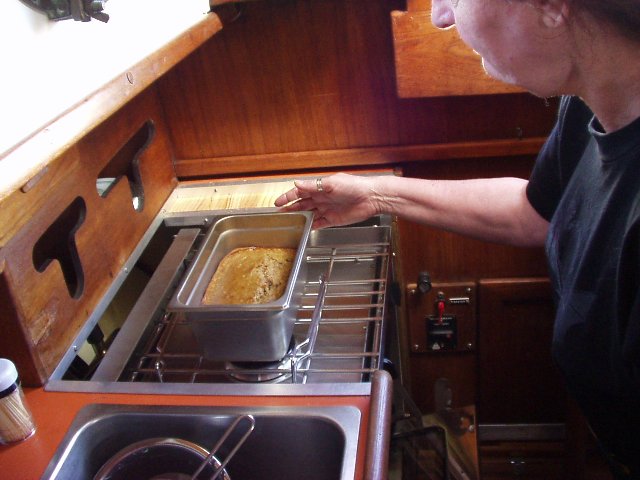 On Sunday morning (3/9/03) we have FIRST BREAD!
Here is that bread in a jar, done!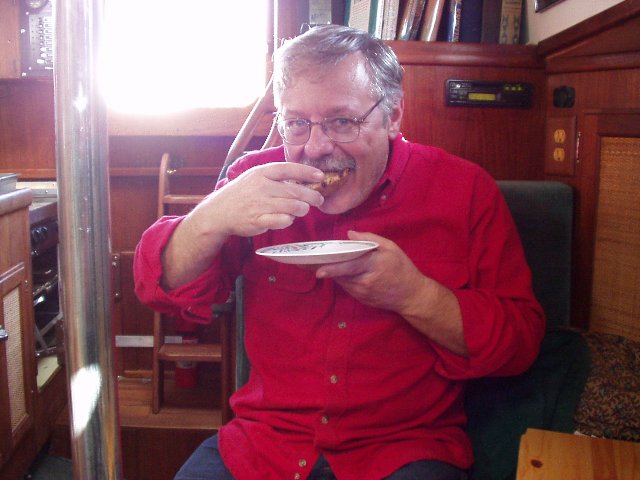 As you might guess by this photo, it turned out GREAT!
THANKS LAURA!!!